Mount Waverley Needs a Fenced Off-Leash Dog Park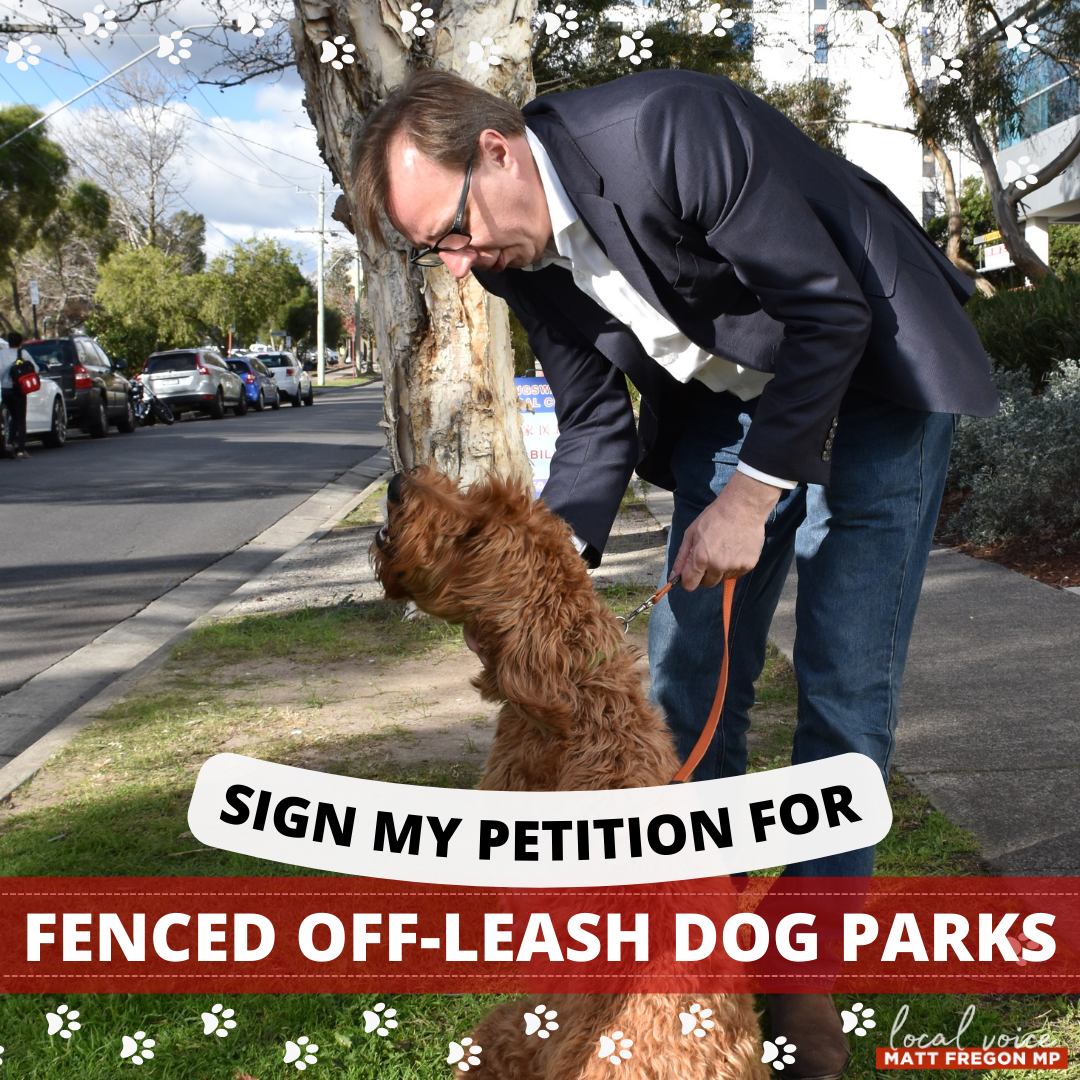 Monash City Council has opened community consultation for their draft policy on dog Off-Leash Areas (OLA). This includes changes to off-leash areas, on-leash areas and dog-free zones. You can read the full policy proposal and provide feedback here.
Currently, there is no plan for the City of Monash to provide a dedicated fenced off-leash area for dogs in the Mount Waverley District. From conversations I have with residents, they have expressed support for a fenced off-leash area. I believe we can find a place for one of these much-loved community assets.
That's why I am asking for your help by signing my petition in support of a fenced off-leash area in the Mount Waverley District. Please sign below to let the City of Monash know your support on providing a fenced off-leash dog area in Mount Waverley.
I will present this petition alongside my submission to Monash City Council at the end of the consultation period, in September later this year.
Our local voices can make a difference.